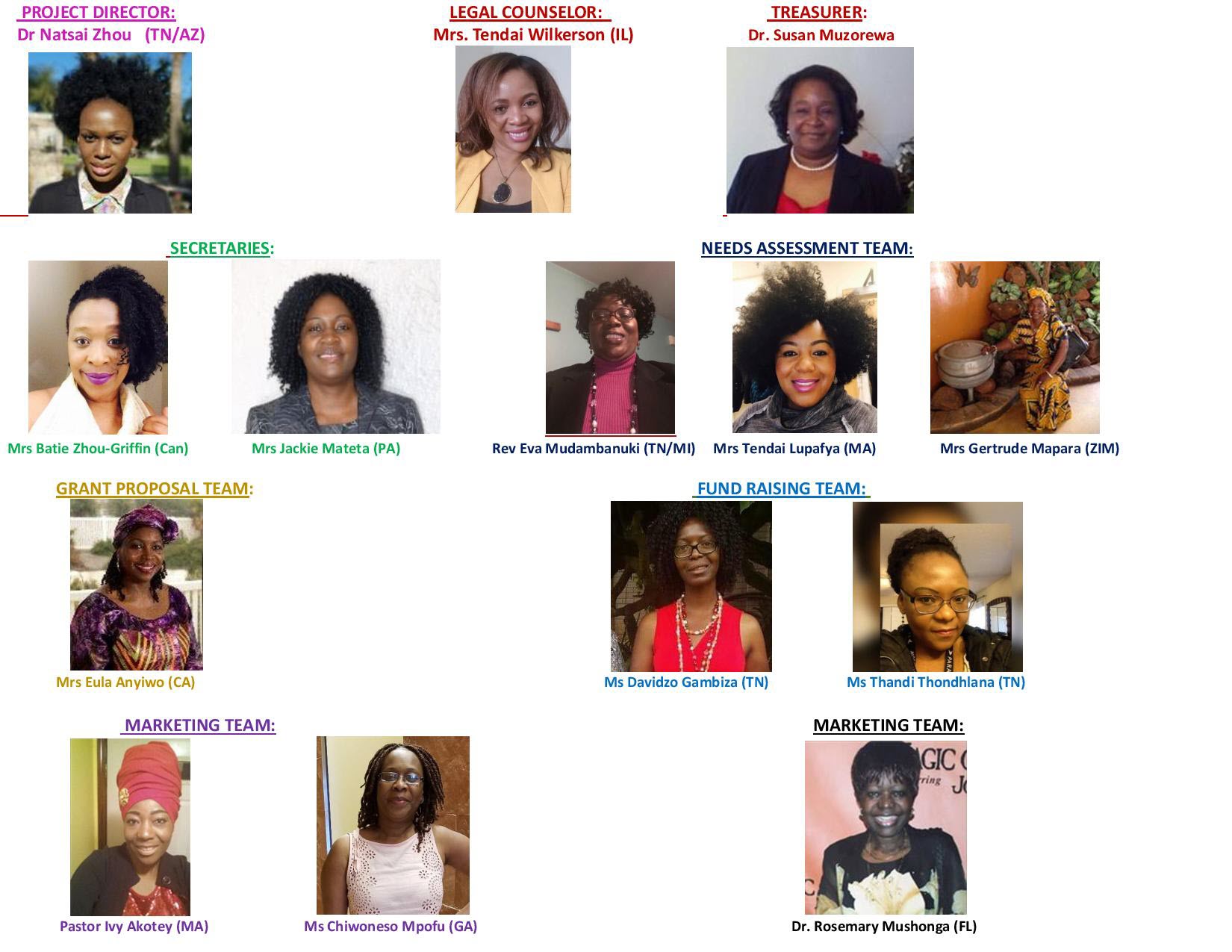 WHAT WE DO
The WOD empowers Women in Diaspora to direct their God-given talents, skills, time, and finances in projects that focus on helping 3 of the marginalized forgotten populations in Zimbabwe. In doing that we believe in sustainable practices:
PEOPLE LIVING WITH ALBINISM (PLWA)
Estimated 20 thousand People Living with Albinism in Zimbabwe.
Albinism is a disorder characterized by a complete or partial absence of pigment (melanin) in the skin, hair and eyes.
Health Implications:
Susceptibility to sunburn
Risk for skin cancers
Vision problems that are not correctable with eyeglasses
Low immune system leading to high risk of infections
Current skin treatments and sunscreens are ineffective for PLWA in Africa as a whole due to a) creams' properties, b) environment- climate and altitude and c) Black African skin types.
Social Implications:
 Persecution

o killed for body parts to be used in portions by witchdoctors
o women raped to cure a man of HIV/AIDS

 Isolated and discriminated against
 Abused and threatened
 Difficulty in assimilating in schools, employment, outside relationships
VANA GOGO
Many grandmothers (Gogos) in the rural area are left to raise grandchildren due to their children dying of HIV/AIDS.
These grandparents are faced with financial constraints, which makes it difficult for them to take care of their grandchildren
Most grandparents cannot read or write, which makes it difficult for them to be involved in the education of their grandchildren
SCHOOL CHILDREN IN REMOTE RURAL AREAS
There are many children in most difficult-to-reach and not-served communities who walk miles barefooted to school
Most take their lessons under trees
They also cannot afford schools supplies such as books, pens, and bags
In addition they lack personal hygiene items.
We believe in enhancing capacity to promote independence and self-sufficiency in all the 3 communities. Therefore, our efforts and goals include:
Providing SUNGALSSES, SUNHATS/CAPS AND SUNSCREENS for PLWA.
Hold public health campaigns to advocate and raise awareness to the inhumane treatment this marginalized population faces.
Work with a Zimbabwean pharmacist to provide locally developed sunscreen more effective for PLWA.
Promote and maintain healthy practices for vana Gogo to minimize diseases
Develop and provide training to meet these PLWA and vana Gogo's community needs
Promote education to enable the rural students to complete their education for a brighter future.
Collect and ship educational supplies, including books, soccer balls, pens and personal hygiene items for the students.
Thank you for considering volunteering and donating your time and talents on behalf of WOD to give back to our community back home in Zimbabwe. At WOD we know that your time and talents are precious, and every minute you spend is precious and worthwhile.