Our Mission
Our Mission is to spiritually and socially empower and equip women. Our goal is to "Be fruitful and multiply, fill the earth and subdue it, have dominion over the fish of the sea, over the birds of the air and over every living thing on earth" ~ Gen 1:28. We are God's kingdom agents here on earth and we are to rule, subdue and have dominion over the rest of creation, including the aggressive satanic forces. We should never be pleased to dwell on a level of existence lower than that which God has made it possible for us to dwell, but to go forth with what the Lord bestowed on us and help those in need
Tax Exempt
On May 19, 2016  the United States Internal Revenue Service (IRS) approved Women of Dominion International as a 501(c)(3) charitable organization. On May  28 2012, Women of Dominion International was incorporated as a non-profit organization in the state of Indiana. You can be confident that your donations are tax deductible to the full extent of the law.
Women Of Dominion International is grateful to our 2017 Host Team of Tennessee for helping make our 6th Annual conference such a great event! The Conference was held at Belmont University's Janet Ayers Conference Center from July 6th to the 9th. Thank You all For Coming to 2017 conference. We hope that you were empowered, informed and energized in some way by this experience, as we were inspired by you.
We thank all of the presenters, sponsors, volunteers, Praise and Worship Team, Ushering Team, Pastors, Intercessors and all delegates.
---
CUT OFF DATE: MAY 12th 2018. No onsite payment!!!
You can make your own reservation directly with the resort.  Text 3017882385 if you have questions.
Our 2018 Conference will be held June 14 to June 17, 2018.
Venue is Turf Valley Resort
2700 Turf Valley Road, Ellicott City, Maryland 21042
You are not considered Registered until you have paid.
Notice to International delegates:
Unfortunately we are no longer writing invitation letters for the international delegates. However, people are still able to apply for the visa by purchasing the conference package and using the receipts as proof of accommodation during your visit to the USA. Please note that we are unable to refund the money paid for the hotel but we can transfer the ticket to another person of your choice. please submit a written request before June 1st, 2018 to info@womenofdominioninternational.org
Extract from the Zimbabwe US Embassy website
Note: Visa applicants must qualify on the basis of the applicant's residence and ties abroad, rather than assurances from U.S. family and friends. A letter of invitation or Affidavit of Support is not needed to apply for a nonimmigrant tourist visa. If you do choose to bring a letter of invitation or Affidavit of Support to your interview, please remember that it is not one of the factors that we use in determining whether to issue or deny a nonimmigrant tourist visa.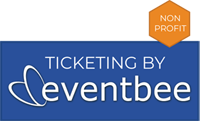 Online Ticketing Powered by Eventbee